Looking for an accounting firm that offers cloud accounting services in Coquitlam, Metro Vancouver bc? Aban Accounting can handle all your needs in this case.
Best Cloud Accounting Services In Coquitlam BC
If you are looking for an accountant in Coquitlam that offer cloud accounting services
In today's fast-paced business environment, managing your financial data efficiently and securely is crucial for making informed decisions and ensuring the success of your organization. At Aban Accounting, our team of experienced accounting professionals specializes in providing cutting-edge cloud accounting services, including QuickBooks Cloud, to help you manage your finances with ease and accuracy. In the following, we will discuss our comprehensive cloud accounting services and how they can benefit your business.
The Benefits of Cloud Accounting
Cloud accounting offers numerous advantages over traditional desktop-based accounting software, including:
Accessibility: With cloud accounting, you can access your financial data from anywhere, at any time, using any device with an internet connection. This enables you to stay on top of your finances and make informed decisions quickly and easily.
Security: Cloud accounting platforms use state-of-the-art encryption and security measures to ensure that your sensitive financial data is protected from unauthorized access and data breaches.
Real-time data: Cloud accounting allows you to view your financial data in real-time, enabling you to make informed decisions based on the most up-to-date information.
Scalability: As your business grows, cloud accounting platforms can be easily scaled to accommodate your changing needs, ensuring that you always have the necessary tools and features to manage your finances effectively.
QuickBooks Cloud Services
QuickBooks Cloud is a leading cloud accounting platform that offers a wide range of features and tools designed to help businesses manage their finances efficiently and effectively. At Aban Accounting, our team of experienced accounting professionals is well-versed in QuickBooks Cloud and can help you set up, manage, and optimize your cloud accounting system to meet your specific needs. Our services include: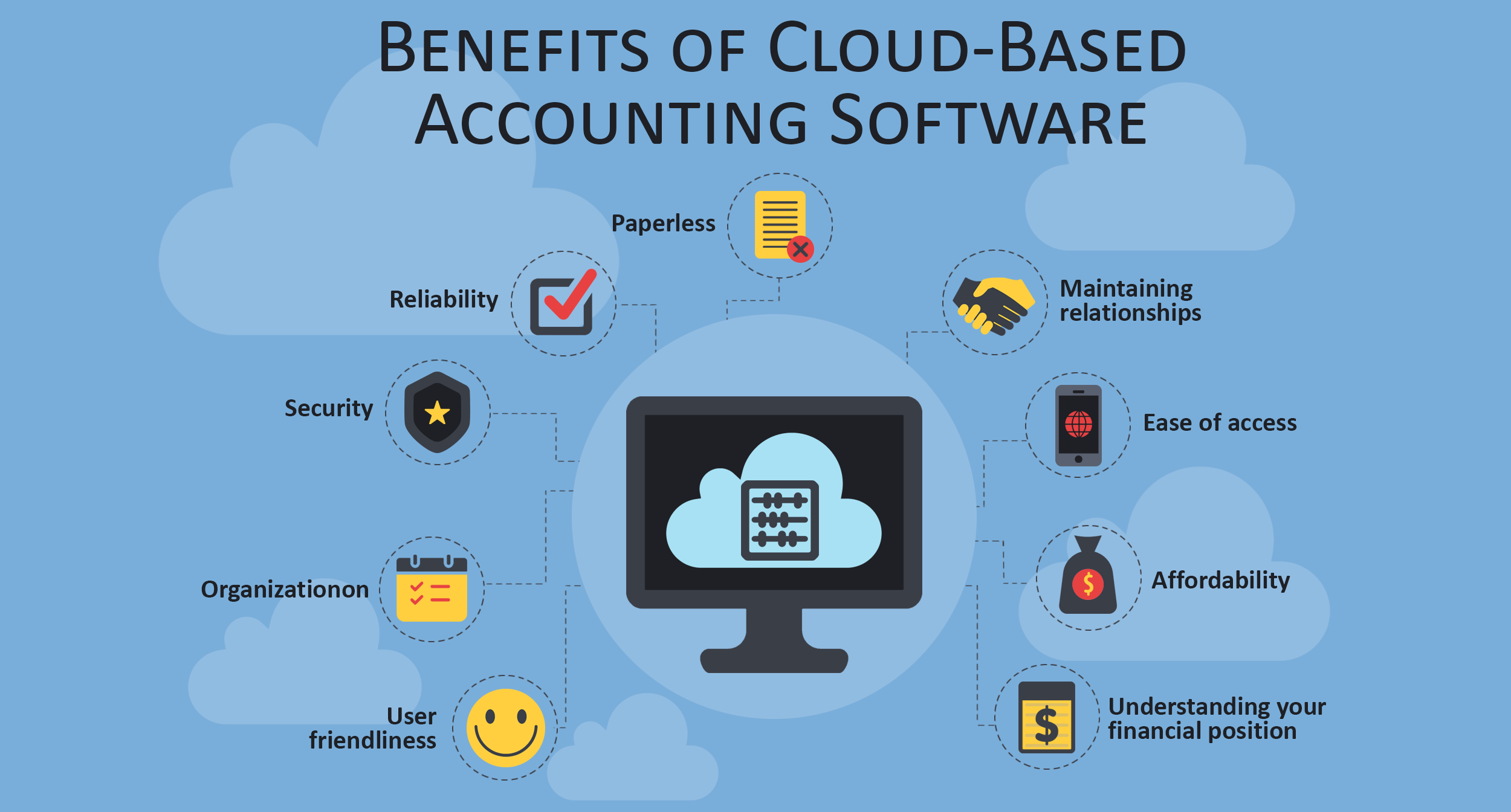 QuickBooks Cloud setup and customization: We will work with you to set up and customize your QuickBooks Cloud account, ensuring that your financial data is accurately and efficiently organized.
Data migration and integration: Our team can help you migrate your existing financial data to QuickBooks Cloud and integrate it with other software platforms and tools you may be using, such as payroll or inventory management systems.
Training and support: We provide comprehensive training and ongoing support to ensure that you and your team are comfortable and proficient in using QuickBooks Cloud to manage your finances.
Reporting and analysis: Our team of accounting professionals can help you generate custom reports and analyze your financial data to gain valuable insights and make informed decisions.
Cloud Accounting Advisory Services
In addition to our QuickBooks Cloud services, Aban Accounting offers personalized cloud accounting advisory services to help you optimize your financial management processes and improve your overall business performance. Our team of experienced accounting professionals will work closely with you to identify opportunities for efficiency, cost savings, and revenue growth, and provide guidance on implementing best practices and strategies for financial management.
In conclusion, at Aban Accounting, we are committed to providing our clients with the most advanced and efficient cloud accounting solutions available, including QuickBooks Cloud. Our comprehensive services, including cloud accounting setup, data migration and integration, training and support, and cloud accounting advisory, are designed to help you manage your finances with ease and confidence. Contact us today to schedule a consultation and learn how our cloud accounting services can benefit your business and support your continued success.