ABAN CPA Inc. is a highly regarded mid-sized accounting firm nestled in Coquitlam. Led by Kazem Ebnoreza, CPA, CGA, our dedicated team provide quality accounting services to many individuals, companies, and small businesses owners.  
Our comprehensive range of services includes advisory, full cycle bookkeeping, tax planning and strategic growth solutions. 
As a prominent Chartered Professional Accounting Firm serving the Tri-Cities community, our mission revolves around fostering success through collaboration, trust, and continuous improvement. We firmly believe that by working together with our clients and building strong relationships, we can achieve financial goals that seemed out of reach. 
At ABAN CPA INC, we believe that success is a result of collaboration, trust, and continuous improvement. We stay up-to-date with the latest industry trends and regulations, ensuring that our clients receive accurate and compliant services. 
Whether you're an individual seeking expert tax advice, a business owner aiming for strategic growth, or anyone in need of reliable accounting support, ABAN CPA Inc. is here to guide you on your path to prosperity. Let us join forces to unlock your full financial potential and shape a brighter future together. 
Monday-Friday: 8:00am – 8:00pm
Saturday: 8:00am – 6:00pm
Sunday: Closed
Address: 211-3030 Lincoln Ave, Coquitlam , BC, V3B 6B4
Phone: (604) 780-6710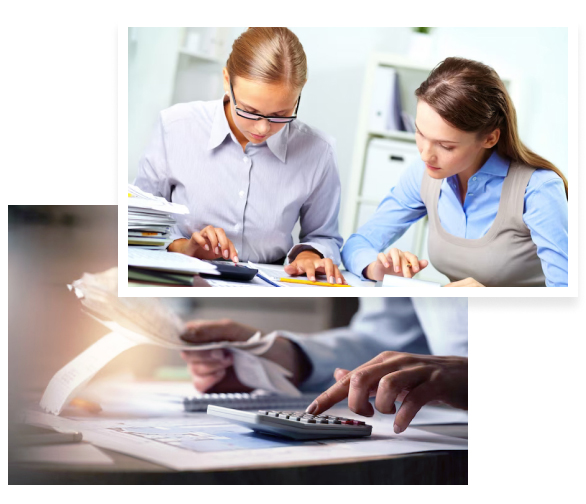 At Aban Accounting you can find professional accountants & CPAs.
Thanks to our clients' regular reviews, testimonials, and comments we are able to improve our Company.



Thank you for the most amazing customer service for my family, friends and myself ! I highly recommend to everyone !!!!
Kazem just wastes your time. Don't even bother doing personal taxes with him. He will book you in weeks in advance and then just ghost you right after. Clearly has no interest in doing business with personal tax customers, even though this is what he advertises and listed on his website. Will just take my business somewhere else, simple.
Highly recommend! We met with Kazem to discuss our outstanding tax returns. He is very knowledgeable and professional - prepared and filed our returns quickly with great results. We couldn't be happier with his services.
Pacificana Development
2022-09-25
Appreciate from your brilliant services and advise for all times. Your excellent experience and consultation changed our business and life.
alireza mozafari
2022-01-22
Aban accounting is one of the best company in Canada because Kazem's group are professional and knowledgeable , his costumer service is really perfect. They are my company's accounted and manage all our bank accounts professionally and according to CRA regulation. Thanks dear Kazem for growing our business. Pacific Total Electric Ltd
Səid Goşaçaylı
2022-01-22
Mr. Kezem is my hospital's accountant since İ opened it. He is very accurate, honest and full of knowledge. Also he is available all the time. Any time I need to talk, he is there, which is very important for a business man. I do strongly recommend him for personal and company accounting jobs.
Zanyar The Realtor
2021-09-14
every business needs a good accountant to help with tax planning and managing the financials. also, help/plan to recover after the pandemic. I was lucky to have a great accountant. Thank you ABAN ACCOUNTING for your great support and excellent work attitude. I am pleased to refer ABAN ACCOUNTING to all my clients, friend and family.
alireza sepehri
2020-11-24
I was very pleased with how quickly and easily Aban accounting was able to assist me and my family to complete and file my tax forms for year 2018 and 2019. Mr. Ebnoreza was the person that assisted me. He is very patience and professional. Also, He helped to find the best life insurance for me and my family. I always had too many questions before and after submitting the documents and he was always very patience. I will continue to go through Aban accounting for all of Tax filings and insurances need in the future. I would highly recommend them to anyone looking for a supportive team to file the tax forms and find the best life insurance.